CAMBRIDGE, Mass., Feb. 21, 2023 — Researchers in the lab of Federico Capasso at Harvard University's School of Engineering and Applied Sciences (SEAS) have developed a supermode optical resonator. The technology could have applications in telecommunications, laser technology, and fiber optics, among other areas.

"This is an advance that alters in a fundamental way the design of resonators by using reflectors that convert light from one pattern to another as it bounces back and forth," said Capasso, the Robert L. Wallace Professor of Applied Physics and Vinton Hayes Senior Research Fellow in electrical engineering at SEAS.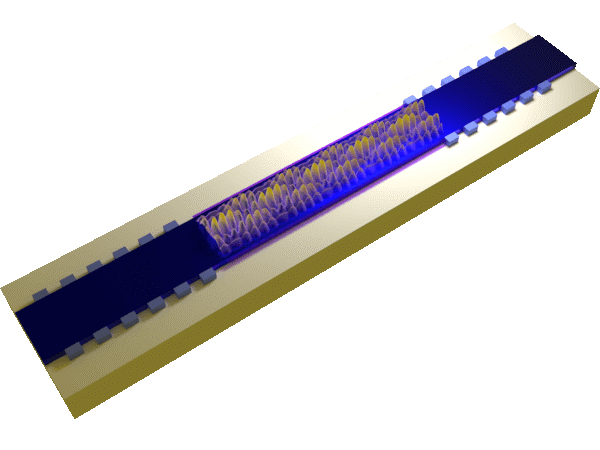 A visualization of a cascaded-mode resonator, where a supermode resonance is created by reflecting the light back in a different mode at each reflection. Courtesy of Capasso Lab, Harvard SEAS.
SOURCE:
https://www.photonics.com/Articles/Supermode_Optical_Resonator_Moves_Beyond/a68779