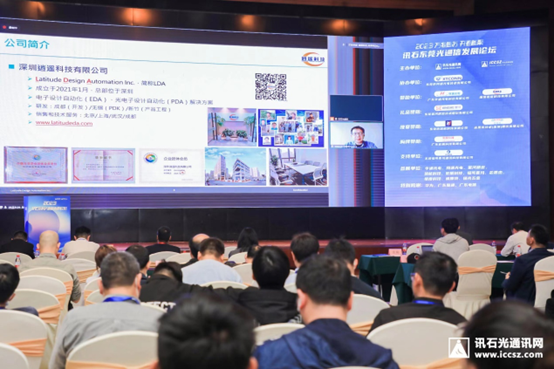 In February 24, "2023 XUNSHI Dongguan Optical Communication Development Forum" has been hold in Dongguan, China. More than 170 companies from domestic and international optoelectronic industry have attended the forum, Over 350 people from optoelectronic industry got together to explore the cutting-edge technologies and emerging needs of the global optical communication and optoelectronics market in 2023.
Dr. Chen, Product Director of LDA, delivered a report "Full Flow of Circuit Design, Simulation and Layout Automation for Optical Communication Chips", pointing out that the global silicon-based optoelectronics market is growing, from USD 152 million in 2021 to USD 972 million in 2027, with a CAGR of 36%. Optical communication transceivers, consumer health devices will be the drivers to silicon-based optoelectronics. But the performance and stability of excellent silicon-based optoelectronic chips require the use of mature EDA platforms.
LDA provides a full-flow design automation platform for optoelectronic chips, call [PIC Studio], which is local developed with excellent post-sales support, and now is a commercial software passed the flow verification of communication industry giants. [PIC Studio] provides an integrated solution from device design, solving, layout design, before/after simulation to tape-out with verification. In addition, LDA also provides photoelectric chip layout design tool [PhotoCAD], photoelectric chip circuit design and simulation tool [pSim], and schematic/layout integrated design environment [Advanced SDL].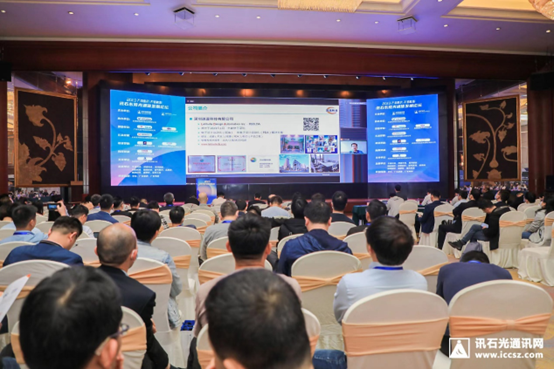 For more information about our products, or getting to know the cutting-edge technology of the industry, please visit our website at: